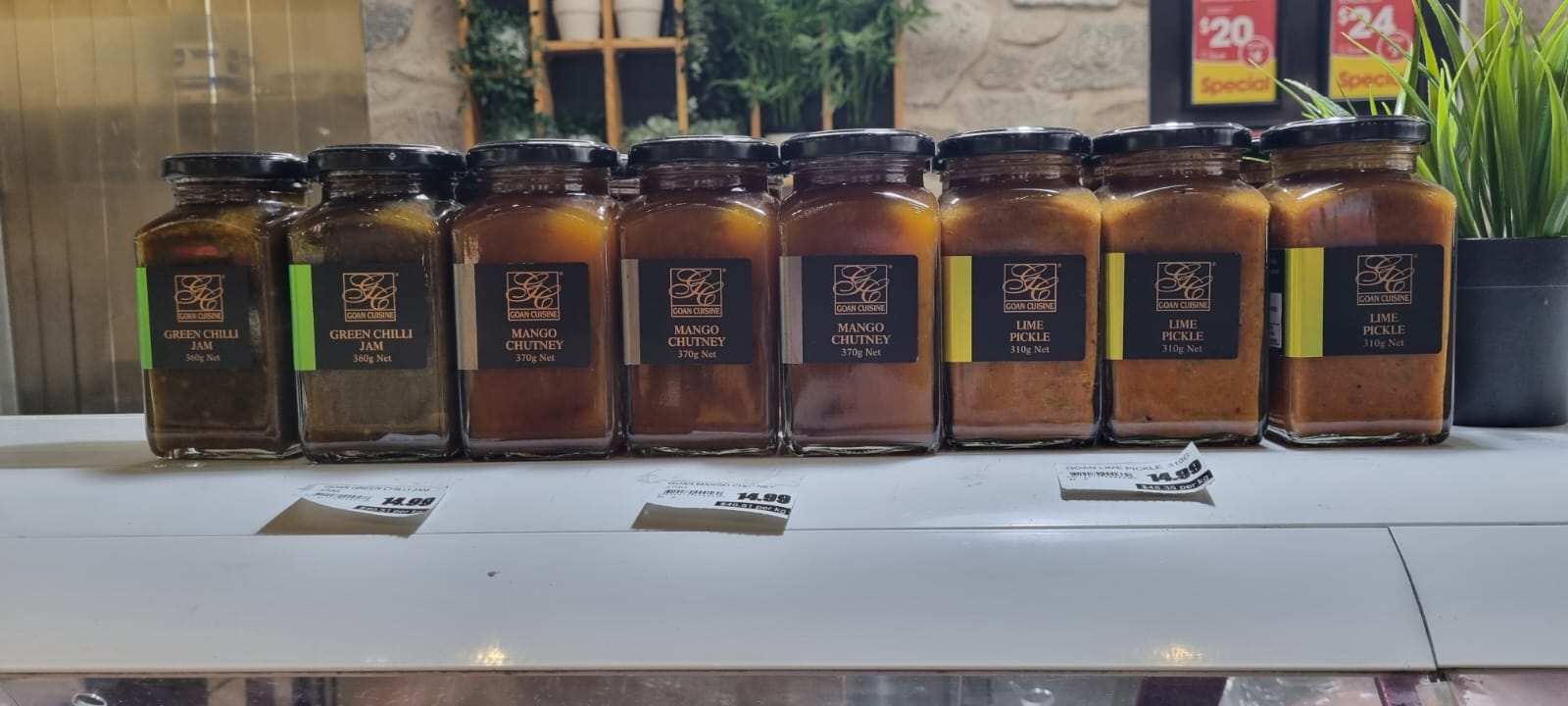 Product Label Design in Perth
For this recent print run, we managed the product label design for our client Goan Cuisine.
These labels were designed and created here at Label Image. Bobby the original owner and creator of the sauces had a passion for the good things in life and this is reflected in the sauces that he lovingly brought to life.
Bobby was one of our most valued and charming clients who would bring us treats of fresh mango and chilli powder, a combination of flavours that went perfectly together. Sadly Bobby passed away but his legacy lives on in many homes at meal-time.
The label shows that this is an artisan product and not to be confused with a regular off the shelf sauce. The dense black ink against the vibrant iridescent colour and the gold logo is very simplistic in its design but also very eye catching. The material used is Silver Synthetic which gives the colours their iridescence and a matt laminate which gives the finished overall style to the entirety of the label.
We are here for you every step of the way with label related products to help develop & simplify your business processes.
Based in Perth, we service the whole of Australia.
Our valued clients range from the home entrepreneur to global recognisable brands.
Our commitment is to producing high quality labels and meeting our clients needs.
If you are needing small or large runs, testing out a new market, launching a new product or building on your existing brand, we have your needs covered.
For product label design in Perth, or anywhere else in Australia, please contact us for a quote.
See our Google Reviews.