Custom Label Makers in Perth
Label Image are label makers in Perth.
We are here for you every step of the way with label related products to help develop & simplify your business processes.
Based in Perth, we service the whole of Australia.
Our valued clients range from the home entrepreneur to global recognisable brands.
✓ DURST UV DIGITAL PRINTING
✓ HIGH QUALITY
✓ FAST TURNAROUND
Providing Labels Australia Wide For Over 35 Years
Our commitment as label makers in Perth, is to producing high quality labels and meeting our clients needs.
If you are needing small or large runs, testing out a new market, launching a new product or building on your existing brand, we have your needs covered.
Specialists in Multiple Varieties/SKU's
The capabilities of the Durst digital printer surpass traditional printing methods when it comes to printing labels for brands that have many different varieties.

Traditional methods have the additional costs of negatives and plates which increase the price considerably.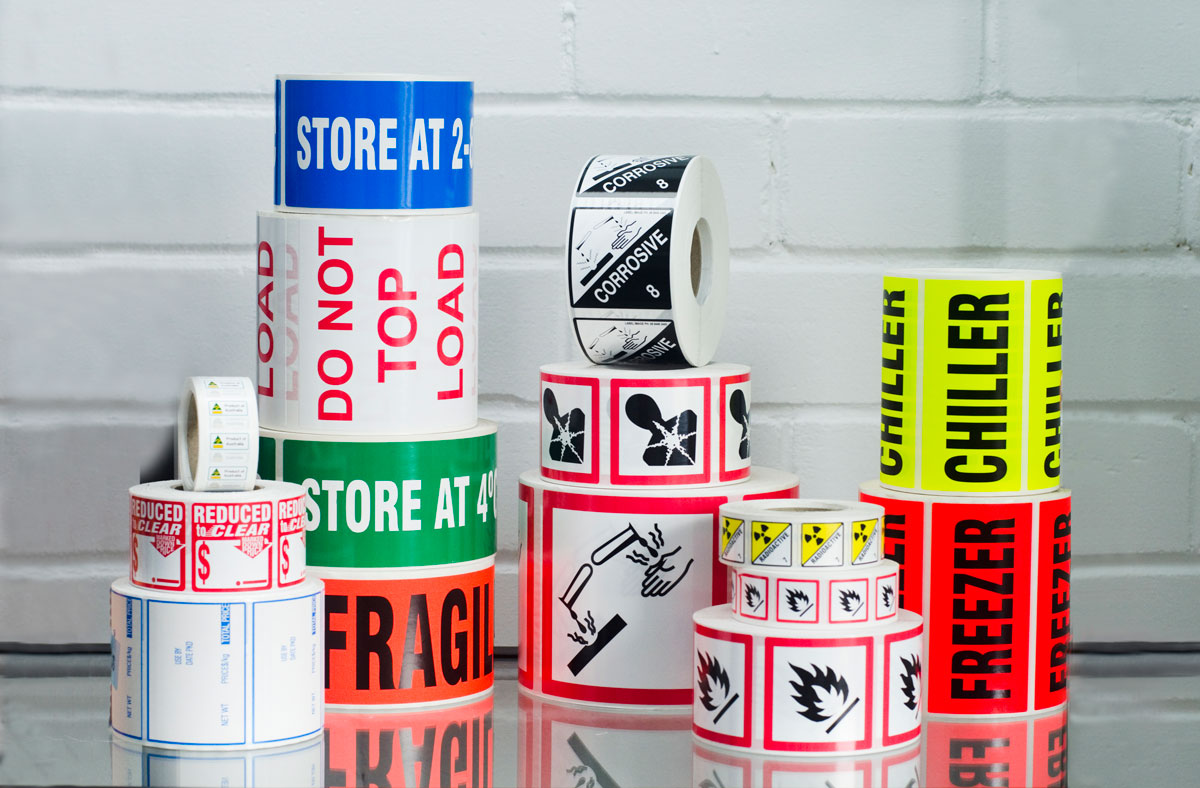 Large Print Runs
Our Flexographic printers come into their own for clients with long run lengths or labels needing an all over tint. We are able to offer a vast array of printing options to our clients, providing labels on rolls, sheets and cut to shape.
QR Codes & Barcodes
Durst technology allows us to print QR Codes & Barcodes in individual or sequential formats.
Uses include;
Product Identification
Inventory Control
Library ISDN Identification
or Asset Label tracking
Why Us?
We design and manufacture labels right here in Osborne Park, Perth, Western Australia.
We are a innovative label printing service company and are dedicated to providing high quality label printing.
Manufacturing on our own premises allows our graphic designers to consult directly with one of our highly skilled print technicians.
Once your label is in the production phase it will be vigorously checked before we proceed with the full print.
Through the years our network has grown to provide to all kinds of industries nationwide, giving us extensive experience in providing labels to any industry we encounter.
Australian owned & founded, serving local & interstate businesses for over 35 years
Printing up to 320mm x 2000mm
Innovative label printing company dedicated to providing high quality label printing
Ideal for clear & metallic materials
Highest quality UV labels and fast turnaround to meet our all of our clients' needs
Labels cut to required shape
Printing services for a variety of multi-coloured custom labels in a range of materials, shapes & sizes
Large print runs benefit from being printed on our Flexographic Printer
Design advice, taking your idea & concept from the very early stage through to a finished piece of art
High quality labels that we can cut to individual labels and shape
Steve Smartt
9 October 2020
Fantastic. Literally went in off the street and they were able to assist me with the right size and colour labels I needed. The office environment was friendly, clean and the employees were ready to help out. The pricing was agreeable, the products are perfect. Definitely a company to look to when considering your label requirements. Thank you to the team from 08.09.2020 for the bright labels you counted out for me. Greatly appreciated.
Julie van Oosten
30 April 2020
Great customer service. Ordered some labels at short notice and they were made and ready same day. Now I wish all services were like that. I only had a small run of labels so I am not sure this would apply to larger orders.
Kirah Alexander
12 March 2019
It's not often you can tick every box when it comes to an exceptional customer service experience, with an offering of innovative design options, developed within your specified budget, topped with an end product that exceeds expectation and followup to ask how your new label was working for your business…This is the exact experience I received from everyone I dealt with at Label Image throughout this process. I can not recommend this company enough. don't take my word for it – Give these guys a try for any label/sticker requirements , you will not be disappointed!
Quick turn around at short notice, very happy with the quality of the printed labels. Friendly, helpful and creative graphic designers. Competitive pricing.
Liesbeth McClure
10 January 2019
This company has been supporting Australian Relief and Mercy Services with printing needs for many years! Staff are friendly, helpful and reliable.